Virtuemart PayPal Express - Extended Version (Free)

Download Version (1.3.42)
- 2 September 2020 - Important update for SSL connectons.


Instructions
- How to Setup and Install the Plugin

Change Log - Details of this and previous versions.
---
Credit Cards as the Primary Payment Option

You have the option to preselect Credit Cards as the primary payment option and PayPal Secondary, providing the merchant's country supports the PayPal account optional feature. Customers with PayPal accounts can still click on a link to bring them directly to PayPal website, with an option to add PayPal Credit in supported countries.


Use PayPal's Customer Address.


The store can automatically retrieve the shipping address, email address and other details from PayPal to needed to automatically fill in the order form, without the customer having to type anything. Enable shortcuts in the plugin setup to turn this feature on. For customers that are logged in to Virtuemart then the Virtuemart address can be used instead.




Buy Now Buttons
PayPal Express uses working "Checkout with PayPal" buttons above each product description, instantly take the customer directly to PayPal, bypassing the cart and the order form. Customers are then returned to the merchants website to confirm their purchases. For ordering multiple items the customer can still click "Add to Cart" and use the "Checkout with PayPal" button on the Virtuemart order form to take advantage of the faster ordering process. You can customise the product receipt page with your own text and images.
---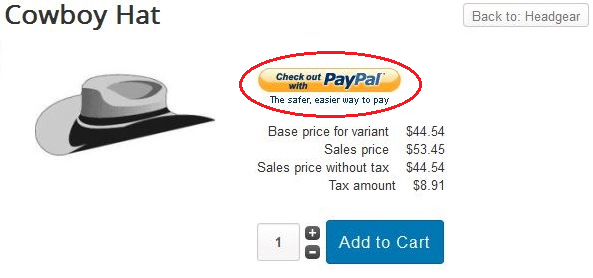 ---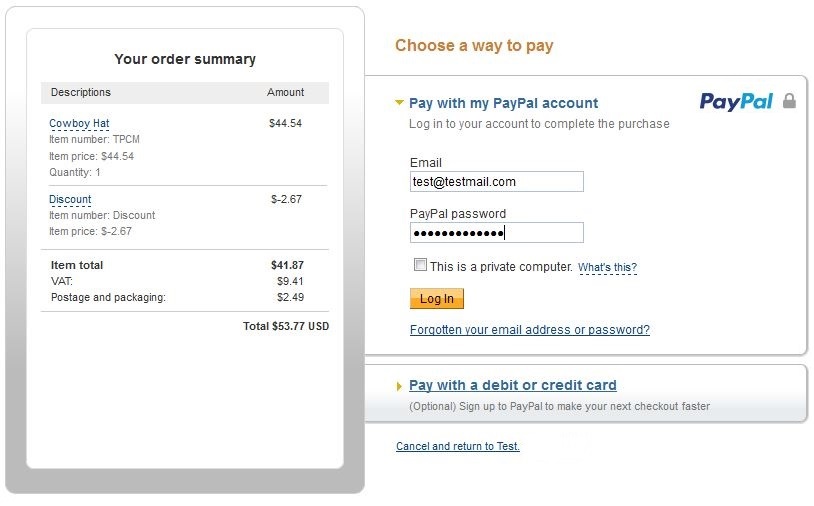 ---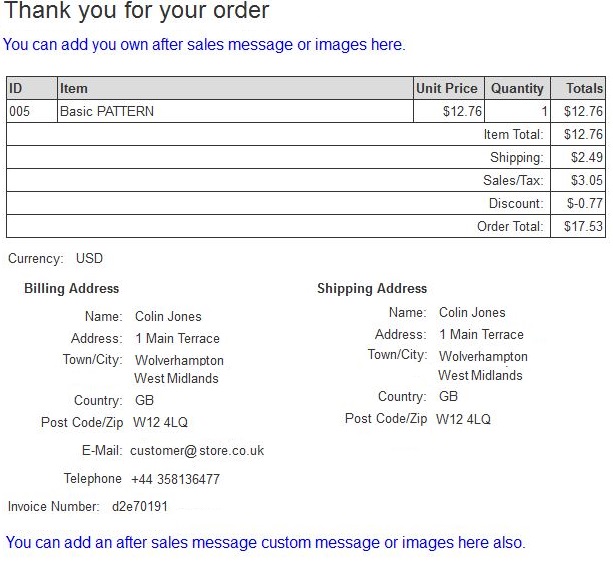 ---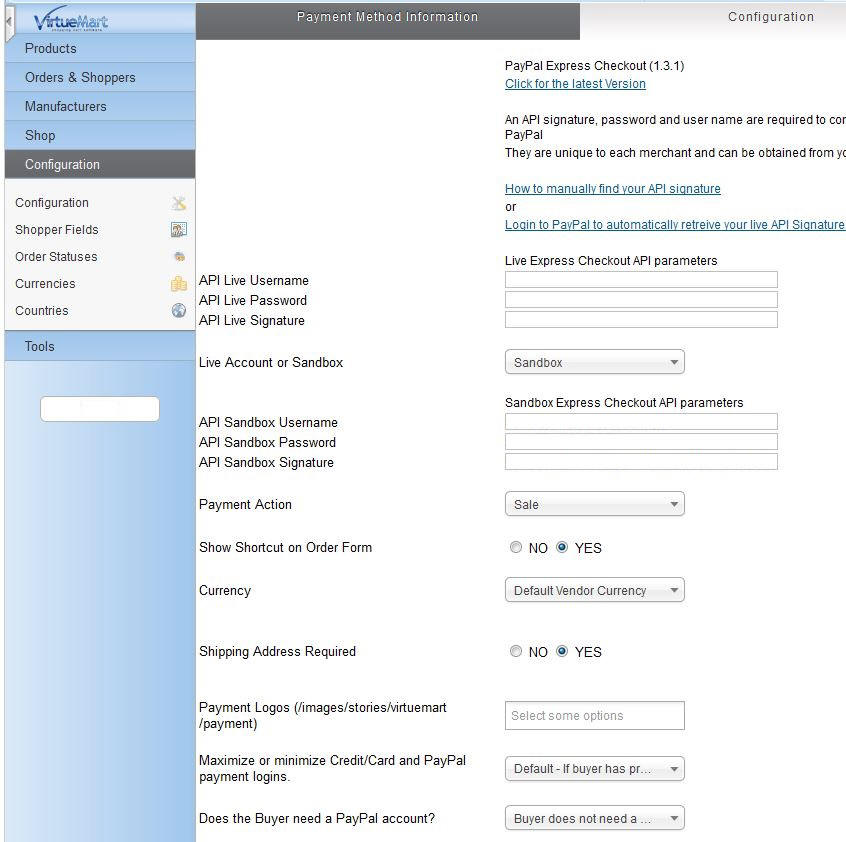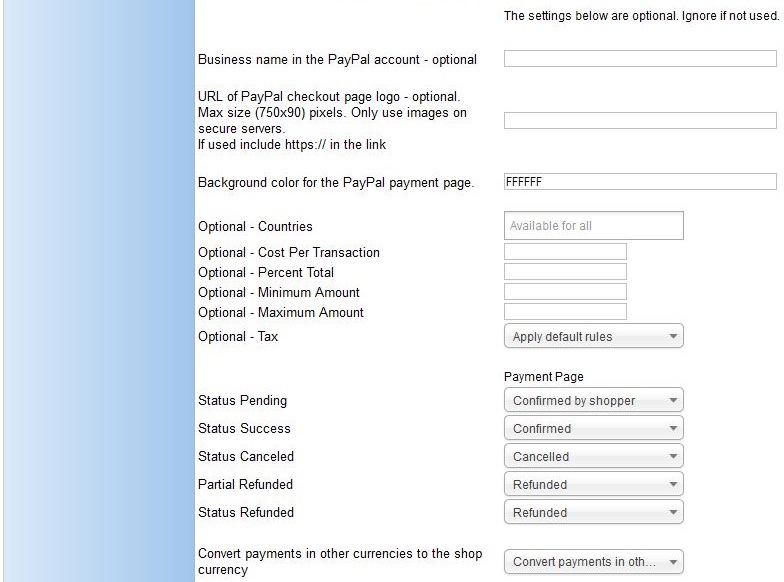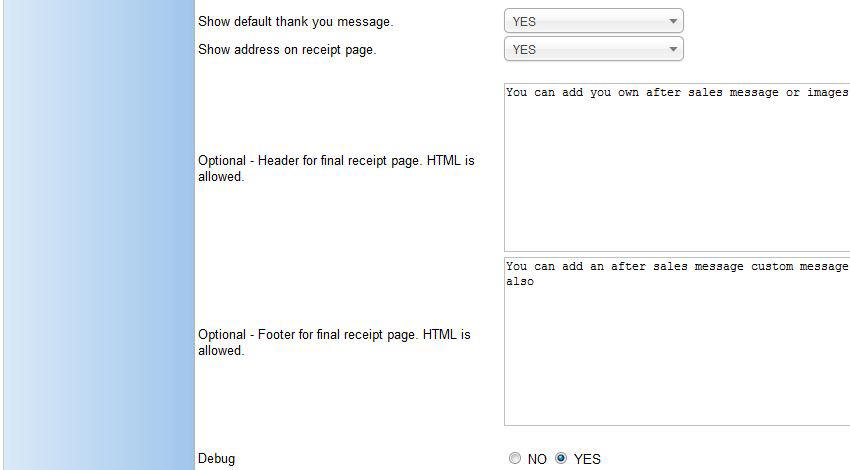 ---
Finding your PayPal API details
Log in to PayPal.

Click on "My Account" then "Profile".

Look under the "My selling preferences" section

Click update "API Access"
---
Select "Request API Credentials"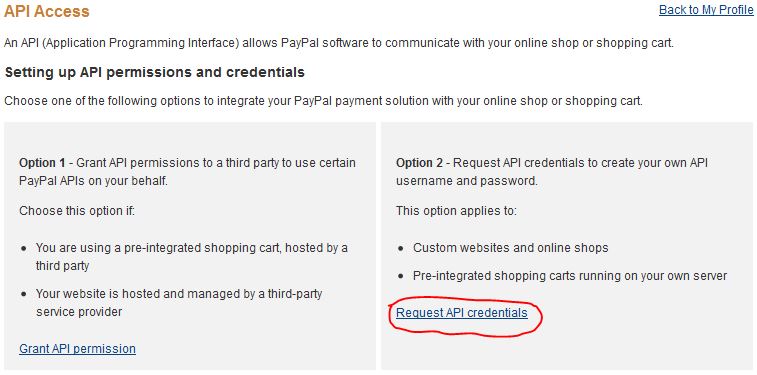 ---
Select "Request an API Signature".

---
PayPal will then create and display an API Username, Password and Signature.

You can then cut and paste these into the shopping cart setup program.

---

Login in to Virtuemart and enter your PayPal API username, password and signature in to the plugin setup, then save.




---


Published payment methods will have a green tick next to them in Payment Method section.