Barclaycard Online Payments Plugin

Version 1.4.14 14 October 2023

Updates for Joomla 4 and Virtuemart 4.
Also for PHP 8.1 compatibility
Important: You must have a Barclaycard Payments or Barclaycard ePDQ account to process payments using this plugin.
How to setup and Install the plugin
The plugin is contained in a zip file barclaycard_epdq.zip containing all the file used for the installation.
Save this to a folder on your hard drive. Then follow the installation instructions to install the plugin in your Virtuemart shop.

Purhase the Full Version of Plugin
12 month user support and upgrades with easy to follow instructions, includes free installation if you can not install the plugin your self.


---
Screenshots

Customer View


Credit card details are entered via Barclaycard's ePDQ secure server. The customer selects the type of card they wish to use they are taken to the "Payment Confirmation" screen.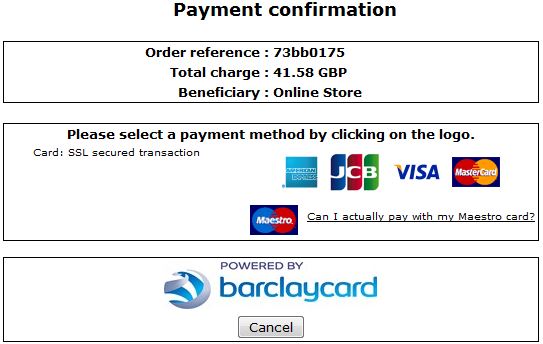 ---
Customer View: Payment Confirmation Page

The customer enters their card details and clicks the "Yes" button to confirm their payment.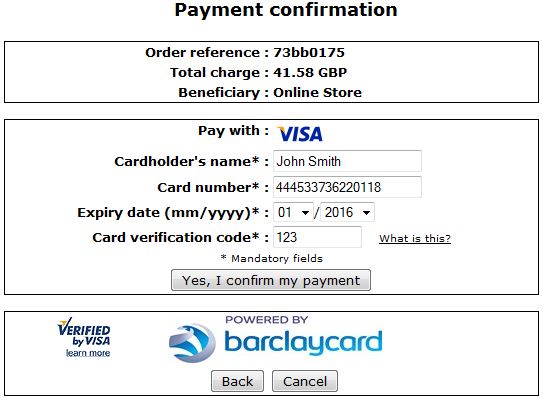 ---

After the order is completed.

The customer is returned to your Virtuemart Store and the confirmation emails are sent. The cart is emptied and a "Thank you for your order" message displayed.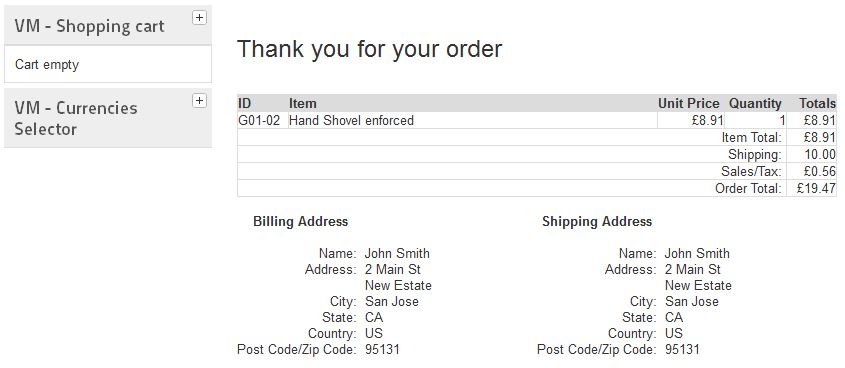 ---
Merchant View Virtuemart Setup and Configuration.

Enter the Login ID values and SHA IN and SHA OUT values from your ePDQ setup.