PayPal Payments Advanced.

Version 1.3.8 - 8 January 2020



Allows you to accept credit cards, without the customer leaving your website.

This plugin requires a PayPal Advanced Payments Account from PayPal to work.


---
PayPal Payments Advanced Order Form

This is the full version of our PayPal Payment Advanced plugin and is intended for merchants who have a Payments Advanced account and Virtuemart 2 or 3.


---
Choice of Credit and Debit Card or PayPal payments.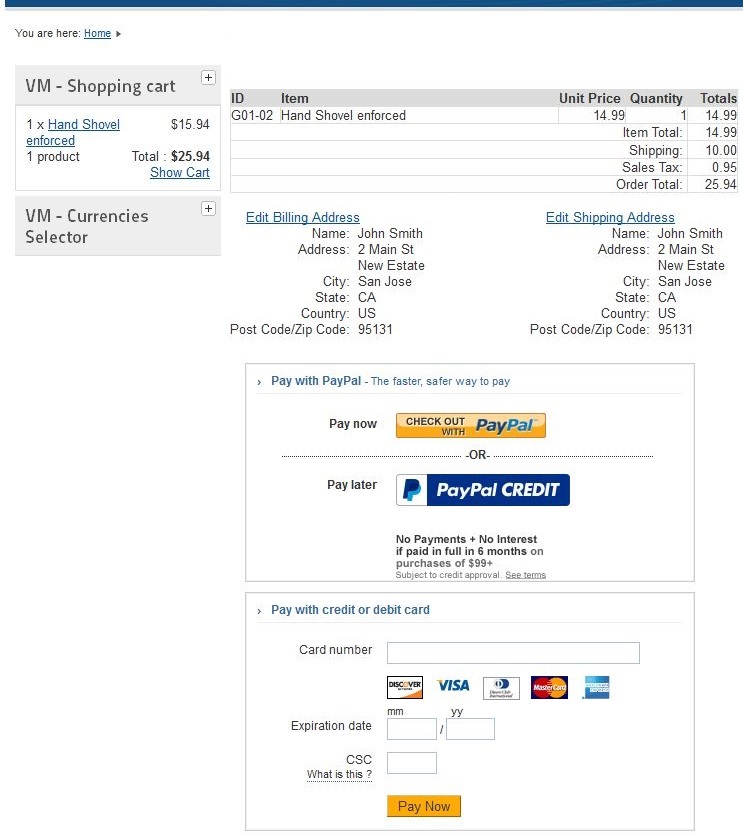 ---




Thank You Page



On completion of an order the cart is emptied and the order detail shown. A email is sent to both the customer and merchant.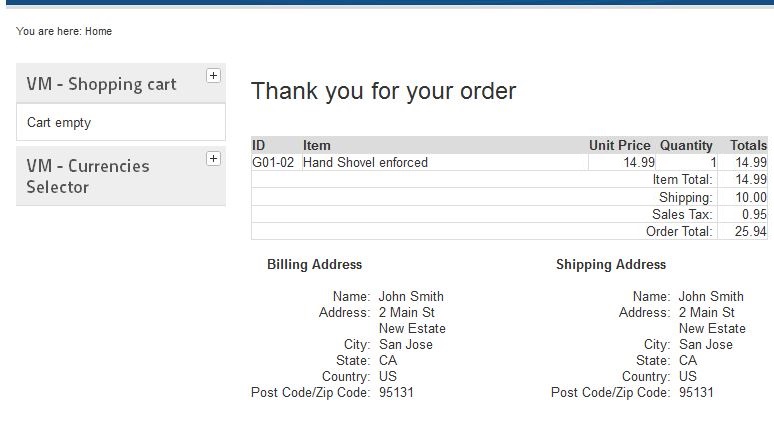 ---



Setup Page



Options of the setup of the plugin.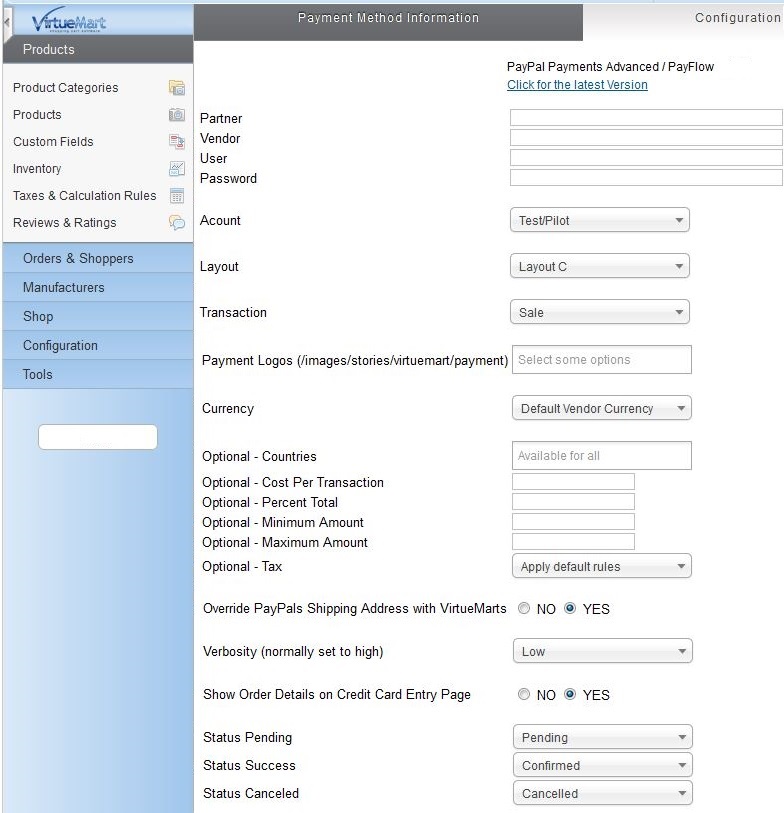 Latest updates

Version 1.3.8

8 January 2020

Updates for latest versions of PHP

---

Version 1.3.6

4 July 2018

Passes full order details from PayFlow account to PayPay account.

---

Version 1.3.4

16 November 2015

Updates to order page to for a faster checkout.

---

Version 1.3.3

Changes for error reporting in PHP strict mode.

---

Version 1.3.2

Removed excess noticification messages when the plugin is saved, plus changes for PHP strict mode.

---

Version 1.3.1

Changes to maintain compatibily after PayPal's upgrade of the SSL certificate on pilot-payflowpro.paypal.com for merchants using test or sandbox mode.


---
Version 1.3.0

Now supports Virtuemart 3 and 2 with Joomla 2.5 and 3.x


---
Version 1.0.6

Added cost per transaction and minimum and maximum amount options to the plugins

---
Version 1.0.5

Changed code to ensure pending orders are always listed as pending.

---

Version 1.0.4

Changes to the setup to make it easier to install.

---

Version 1.0.3

Increased the width of the payment iframe to 570 pixels to prevent the occasion appearance of a scrollbar on some browsers.

---

Version 1.0.2

Improvements to error messaging, also allows the use of extended characters in the PayPal Advanced password.


---

Version 1.0.1

The plugin setup checks that the PHP Curl function is installed and tells the merchant how to proceed if it is not. Curl is used for communication with the payment server.


---