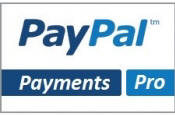 | | |
| --- | --- |
| PayPal Pro Hosted IFrame Solution | |

This plugin is known by different names in different countries.

County
Product Name
Australia
France
Hong Kong
Italy
Japan
Singapore
Spain
Website Payments Pro Hosted Solution
PayPal Integral Evolution
Website Payments Pro Hosted Solution
PayPal Pro
Website Payments Plus
Hosted Solution
Pasarela Integral
Process credit / debit card transactions without the customer leaving the merchants site.

Specifically designed for UK, France, Australia, France, Hong Kong, Italy, Japan, Singapore and Spain.

Payments can be taken from any country in the world.

English, French, Spanish and Italian language files.
Important: This plugin requires a suitable PayPal Pro account for the merchant's country.
How to setup and Install the plugin
The plugin is contained in a zip file paypalprohostedsolution.zip containing all the file used for the installation.
Save this to a folder on your hard drive. Then follow the installation instructions to install the plugin in your Virtuemart shop.
Purhase the Full Version of Plugin
12 month user support and upgrades with easy to follow instructions, includes free installation if you can not install the plugin your self.


---
Screenshots

Customer View


The entire order form is contained on the merchants website inside a secure iframe.
From the customer point of view they enter their credit card details directly on to the merchants site.
You may place the Virtuemart's cart summary next to the order form.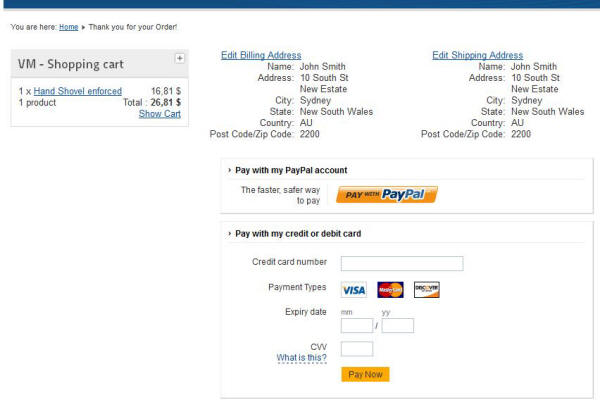 ---
Customer View: Order Confirmation Page


A thank you message is shown alongside a order summary, with the order details, totals and the cart is emptied.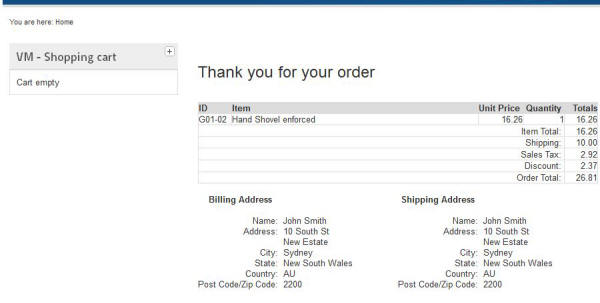 ---
Merchant View Virtuemart Setup and Configuration.

This can be configured for both sandbox and live accounts. You API username, password and signature can be found in your PayPal account.