How to download and configure the

PayPal Pro,
Intégral Evolution and Pasarela Integral

Plugins
In Joomla click on

Extensions, Extension Manager.

Look for Upload Package File and click on

Browse

Locate the file

Paypal-PPHS.zip

then

Upload & Install.



Clicking will install the plugin Virtuemart.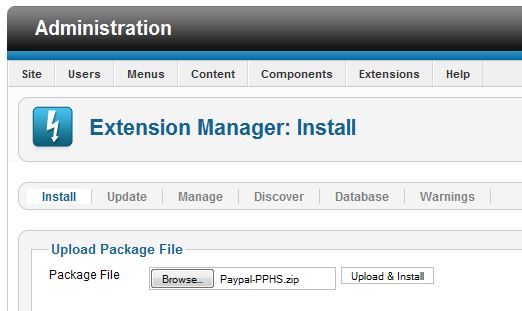 ---


if successful you will see a link to enable the plugin.

Click here to enable plugin

clicking this will take you to the plugin manager.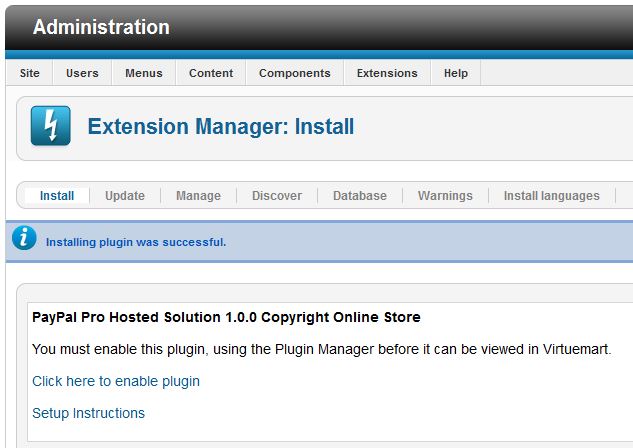 ---
Tick the box

PayPal Pro Hosted Solution- SSC

and click the green enable button



---

Go to Virtuemart and click on

Payment Methods and New
In the Payment Name box enter a name for the payment method.

Remember this is the name that the shopper will see on the order form.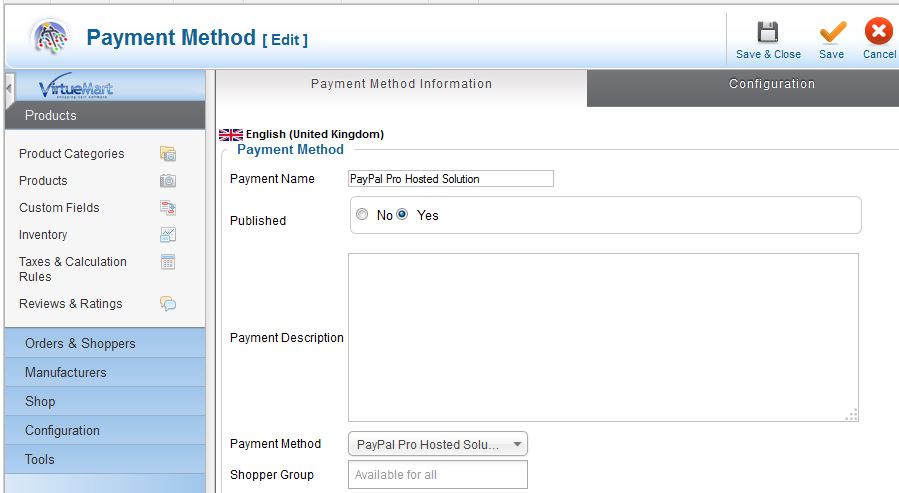 Find the

Payment Method

drop down menu and Select

PayPal Pro Hosted Solution- SSC

Set Published to Yes and Save.
---
Published payment methods will have a green tick next to them in Payment Method section.
Enter your PayPal API username, password and signature, then save.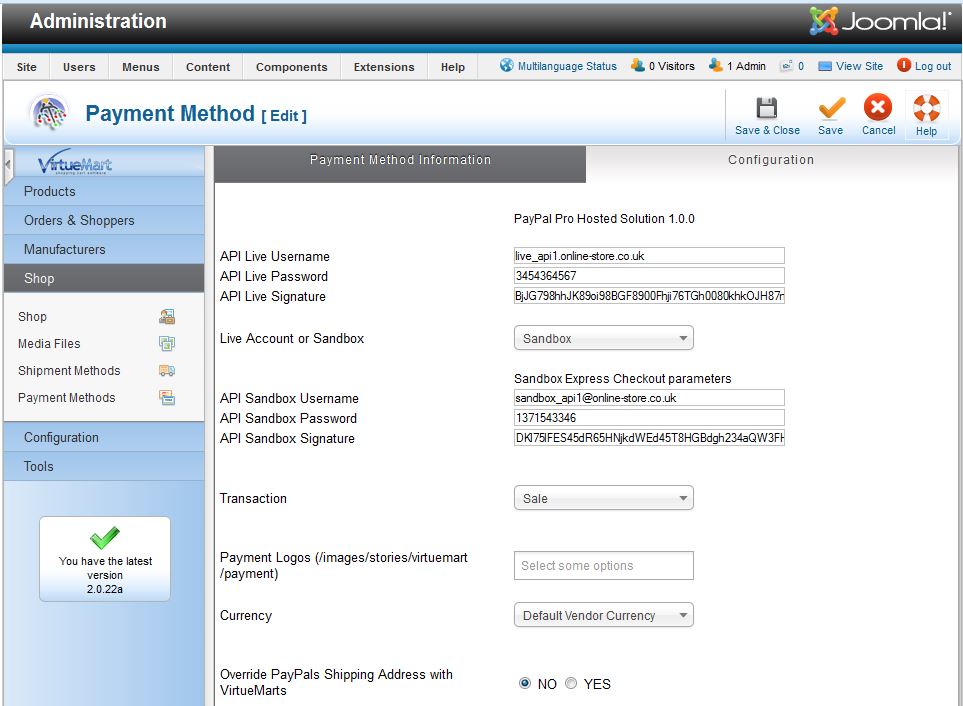 ---
Click
Save & Close


You will see PayPal Pro Hosted Solution in the payment method list with a green tick next to it.
If you see a red tick, click it to change it to a green tick to publish the plugin.