Authorize.Net DPM


Keep your customers on your site while reducing your PCI Requirement

Customer experience is simlar to AIM integration, while remaining
more secure than standard AIM web site.
No credit card data is saved on your site making the process more secure, and safer from attack by hackers.
The plugin is intended for merchants who wish to keep customers on their site, but do not want the PCI
problems associated with a full AIM integration.
Supports United States dollars, British Pounds and Euros.
Download the plugin
This is the full version of our Authorize Net DPM Payment Plugin and is intended for merchants with an Authorize Net account or one with an Authorize.Net compatible account who use Virtuemart 2.

---
Customer Order Form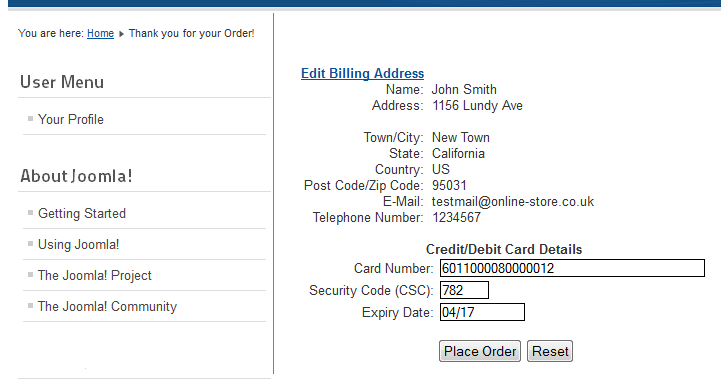 ---
Customer Receipt Page

---


Merchant Configuration Screen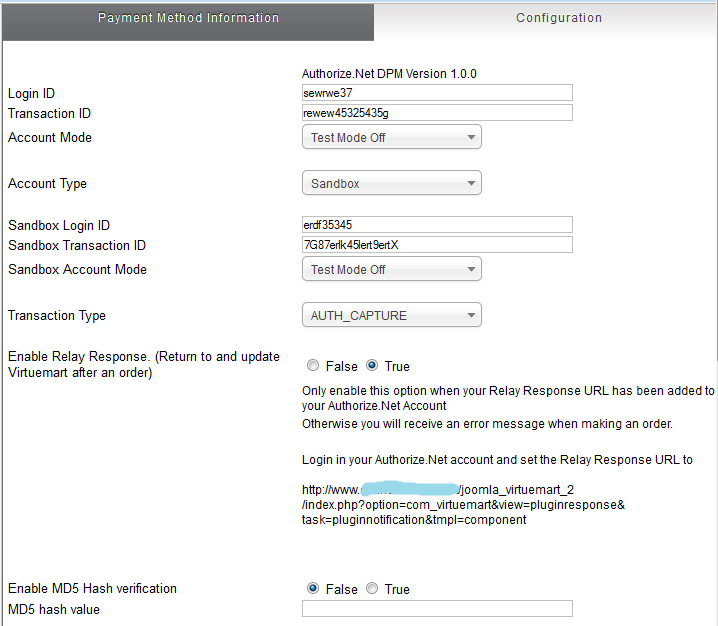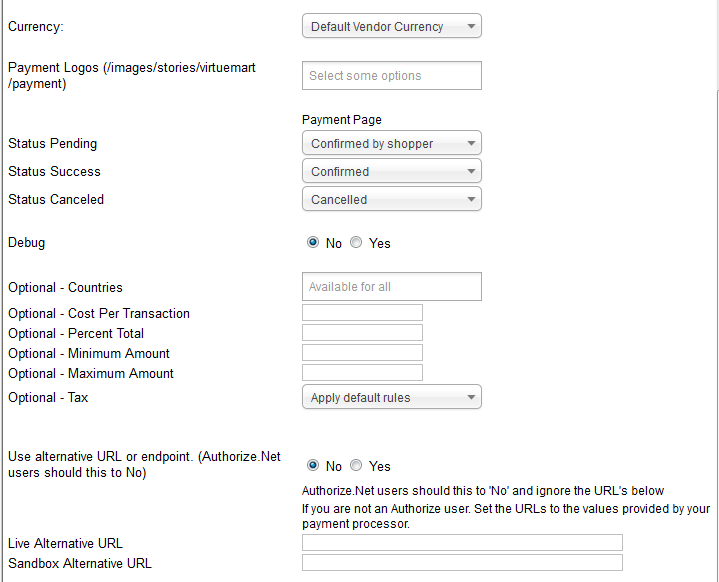 ---






The plugin automatically works out your "Relay Response URL". This is used by Authorize.Net to return the customer to the store after a transaction. You copy the "Relay Response URL" to your Authorize.Net account.


Order Details stored in Authorize.Net Account