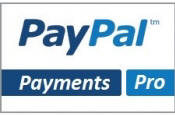 Buy the Pal Pro Plugin
Purchase the Commercial Version
Instructions
How to set up and install the plugin.

Recurring Payments
How to set up recurring payments and subscriptions.

PayPal Sandbox/Test Account


How to set up a PayPal sandbox accounts and obtain test API credentials and credit card number.



Change Log
Details of this and previous versions.
PayPal Payments Pro Plugin

(Supports 3D Secure.)
---
Purchase the full version
This is the full version of our PayPal Payments Pro Plugin and is intended for merchants with a UK, US or Canadian Paypal Pro account who use Virtuemart 2 or 3.
---
Specifically designed for US, Canadian and UK merchants.
Payments can be taken from any country in the world.
Processes credit and debit card payments without the customer leaving the merchant's site.
Supports 3D Secure for processing UK Mastreo cards.
No iframes are used.
Includes one year's user support and upgrades.
---
Screenshots

Customer View


The entire order process begin and ends on the merchant's website.
The customer enters their credit card details directly on to a page on the merchants site.
The billing address is part of the credit card verification process, and so it is shown above the card details where it can easily be edited.
Depending on your template and the layout you choose you may wish to display the shopping cart totals next to the card details.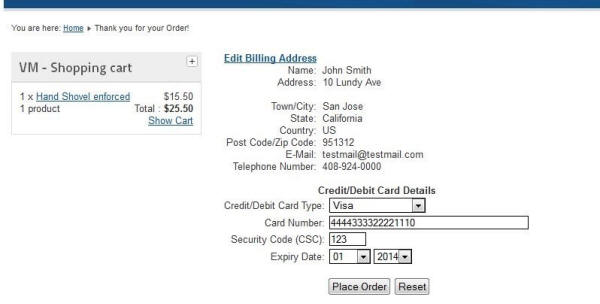 ---


Customer View: Order Comfirmation Page.


After the order is completed the shopping cart is emptied.
A thank you message is shown with the order details, totals and currency used.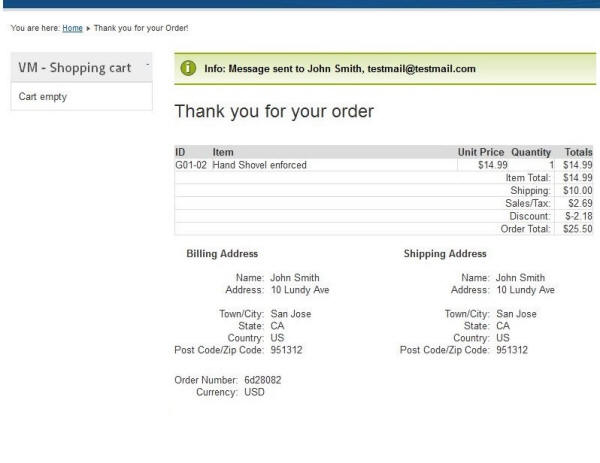 ---

Merchant View Virtuemart Setup and Configuration.

This is set up using the merchants API Username, Password and Signature which can be found in their PayPal account.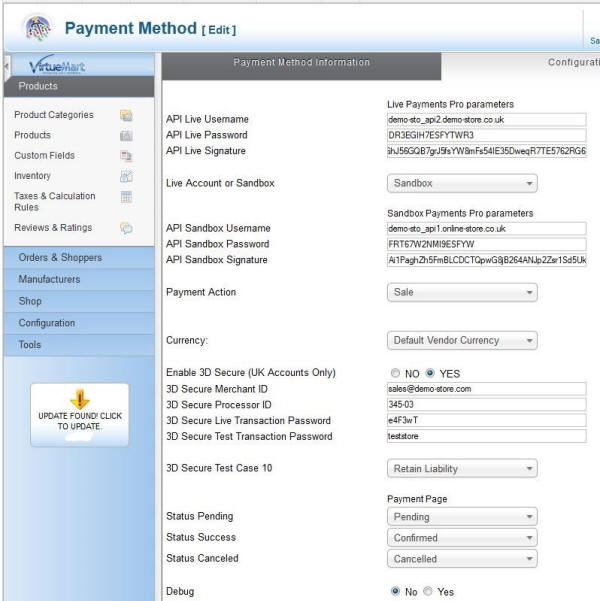 Please note:
Requires a PayPal Payments Pro account from PayPal.
This plugin is designed for US, UK and Canadian merchants only. Customers can order from any country.
---
Finding your PayPal API details
Log in to PayPal.

Click on "My Account" then "Profile".

Look under the "My selling preferences" section

Click update "API Access"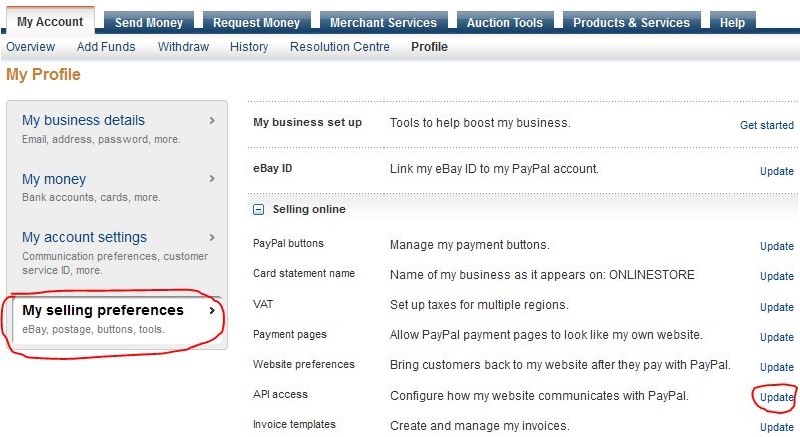 ---
Select "Request API Credentials"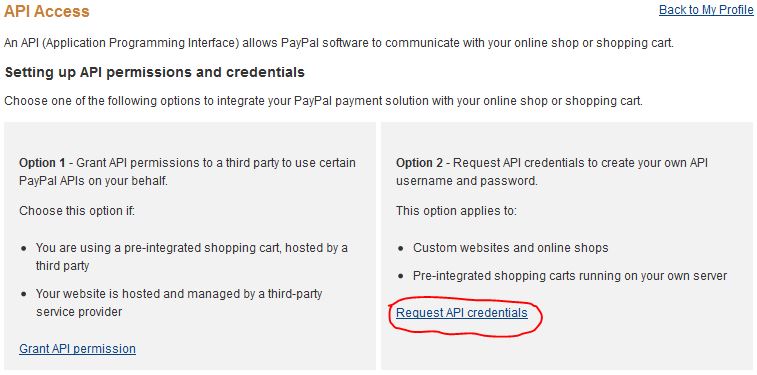 ---
Select "Request an API Signature".

PayPal will then create and display an API Username, Password and Signature.

You can then cut and paste these into the shopping cart setup program.
---

Latest updates


Change Log

1.3.15 - 27 May 2017


---

1.3.14 - 3 November 2016

Improvements to the checkout flow, plus extra checks to make sure only secure versions of Joomla are installed.

---


1.3.13 - 2 May 2016

Changes for PHP 7. Refinemnets to the jQuery checkout.


---

1.3.12 - 4 April 2016

Automatically detects credit card type based on the credit card number.

---

1.3.11 - 4 February 2016

Checks for out of date and insecure versions of Joomla.


---
1.3.10 - 16 November 2015
Updates to Javascript for when one page checkout mode is set to off.

---

1.3.9 - 11 November 2015

Update for Virtuemart 3.10 compatibility.


---
1.3.8 - 3 August 2015

Minor changes to layout

---

1.3.7 - 22 July 2015

Added one page checkout option.


---

1.3.2 - 11 November 2014

Option to use less clicks to checkout.


---

1.3.1 - 22 October 2014

Added a single installer for both VM2 and VM3.

---

1.0.14 - 30 June 2014

Added the option to show or hide the Show/Hide CSC field. Normally the default setting of show would be used.

---

1.0.13a - 29 May 2014

Changes to the order form to allow better compatibillity with some templates.


---
Version 1.0.8



Introduces a more automated and faster installation process.




---
Version 1.0.7



Changes to help with the display of attributes with third party templates.




---

Version 1.0.6

The plugin i

s now automaticlly enabled in the Joomla Extension manager to simplify the setup process.




---

See Change Log for full update history.